Grape flavor
Grape flavors(powder or liquid) :
Grape flavor,China flavor manufacturer,flavour use,grape powder flavour,liquid flavor factory,Bocing flavors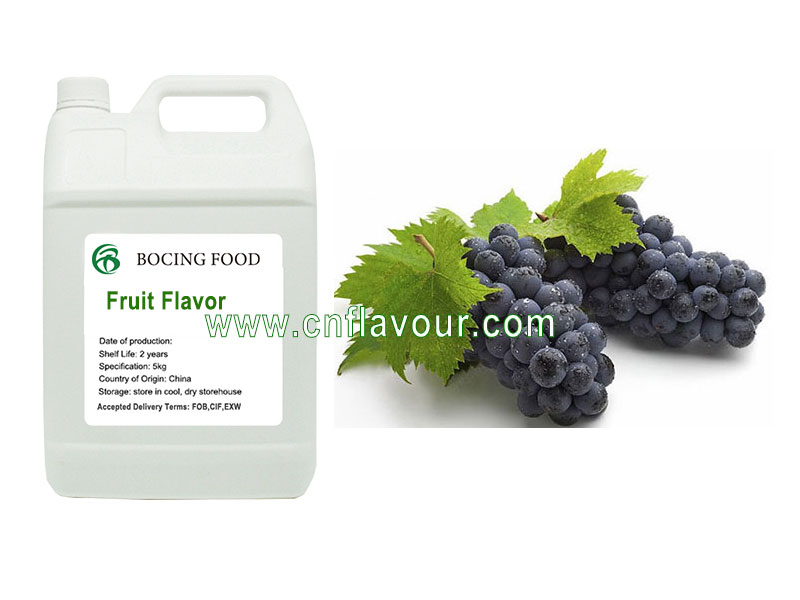 Baking flavors: all kinds of bakery products such as cakes, biscuits, fillings, etc.:
Confectionery flavors: all kinds of hard candies, soft candies, chewing gum, chocolate, jelly and other confectionery products:
Beverage flavors: various carbonated beverages, fruit and vegetable beverages, tea beverages, functional beverages and other popular products on the market:
Dairy flavors: various dairy beverages such as popsicles, ice cream, ice cream, functional dairy products, etc.:
Savory flavors: various fillings, instant noodle seasonings, puffed foods and other salty and seasoning products;
Vegetable flavors: various ingredients, such as tomatoes, wheat, taro, etc.;
Condiment flavor: all kinds of condiments.
Brand: Bocing
Form: Liquid or powder
Level: food grade
Color: Natural Color
Packing weight: 5 kg, 10 kg, 20 kg, 25 kg:
Packing: inside bucket, outer carton
Shelf life: 24 months
Applications: Beverage, Candy, Dairy, Ice Cream, Jelly, Puffed, Puffed Food, Chocolate, Cake, Biscuits and other food industries